I have been showing Frank Capra's movie, It's a Wonderful Life to my middle and high school English students for twenty years. This is a Christmas classic that many kids have never seen, so I feel privileged to be in a position to share this with a young, impressionable audience. I realize the timeless value of this film, it's powerful messages, and thought provoking characters and can't imagine a Christmas season without it.  
Before we watch the movie, I assign "The Greatest Gift," the short story which evolved into the film. The author, Philip Van Doren Stern, could not find a publisher for this tale about a man contemplating suicide on Christmas Eve, so he ended up self-publishing it in 1943.  It ended up being a twenty-one page booklet that he sent copies as his Christmas card. Frank Capra discovered this booklet and shared it with Jimmy Stewart and went on to create one of the greatest gifts, this beloved Christmas classic.
While reading and viewing, students take notes in which they: question, connect, respond, visualize, summarize, predict, review, and analyze.  We wrap up the unit by having a whole group discussion about the story. It's always an inspiring conversation and a great way to end the year before Christmas break.  
Kids are surprised that the word "suicide" was used "back then" in the short story, but we don't shy away from that issue which has existed since mankind existed.  It's delightful to hear teenagers agreeing that, "life is the greatest gift," but there are others who don't value their worth or know their purpose. We address concepts of depression, hitting rock bottom, feeling like a failure, and contemplating that bridge.  
Not everyone gets to meet his Clarence, the guardian angel who wants to earn his wings by helping George Bailey during his desperation.  Nor does everyone get a chance to see how much of an impact his life has on others. If someone is on that bridge they may very well avoid their positive impact. During these discussions, the kids comment how all have the potential to be lifted up by others and how they can be lifters of life. Others sit back and take it in. This is not a story where George Bailey figures it all out on his own. It takes friends, family, neighbors, love, and faith. In real life and can also take medication, counseling, nutrition, exercise, and more.  
Teenagers don't always know who their friends are, who truly loves them, and what the concept of a good neighbor, healthy choice, or spirituality is. It's important during these conversations to bring up the fact that, although it is a wonderful life, it isn't always so. Even God said there would be great suffering and heartache in this world. Kids need to know that no one has it all, even if social media makes them think otherwise. There are no perfect lives, and Christmas can be cold, lonely, and dark. We talk about how life can be BOTH tragic AND wonderful.  
I've lived thirty-plus years longer than my young students and share broad examples of the cycles of grief and relief personally experienced. There are no shadows without light. What was horrible yesterday might still be tomorrow, but the pain will change and comfort will eventually come. I might sound like a bumper sticker or quote board, but if I can click with someone and help them see the possibility of light, then I've done something worthwhile.
Each kid present during this discussion, listens to and speaks the message that life CAN be wonderful.  In spite of hardships, challenges, and letdowns, we need these reminders that, at times, it's a wonderful life and that we all have a purpose and reason.  We are connected by our humanity.  Clarence said to George Bailey, "Strange, isn't it? Each man's life touches so many other lives. When he isn't around he leaves an awful hole, doesn't he?"
I'm off the public school clock now and can say that I believe that Jesus is the Reason for the Season. He became man to save us from our sinful nature. We are human and therefore sin.  He is Born so we can live with hope and gratitude for our gift of life. One of my favorite lines from Bruce Springsteen is, "It ain't no sin to be glad your alive." Right on, Bruce! Thank you, Jesus! Merry Christmas and May God bless us, everyone!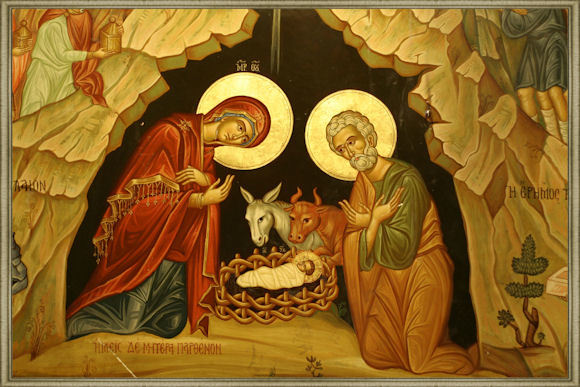 FYI – Even Frankie, my puppy knows what a fabulous film this is and stopped herself from eating my lesson plan.